News
Posted on Nov. 26, 2020
On Monday, November 30, 2020 WCHS will transition to online learning. All students need access to Google Classroom. If you need a device, please see Mr. Willmott (GR. 11/12) or Mr. DeMone (GR. 9/10) by…
Posted on Nov. 30, 2020
Drop-In Tutorials: Low-Cost Tutoring by Certified Alberta Teachers In a friendly and non-judgmental way, we will help students with homework or assignment questions, clear up difficulties with topics…
Posted on Oct. 28, 2020
Scholarship Money- How to apply and How to win it! When? Wednesday, November 4th at 1:30 pm  WHAT IS IT GOING TO COVER? This one is all about how your students can... find and apply for more scholarships…
Posted on Sep. 18, 2020
Parents and GuardiansYou can take advantage of ourText Messaging Service  SMS Text Opt-In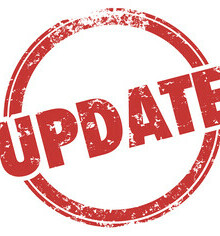 Posted on Aug. 28, 2020
Please click here to read the latest information on: School Start-up New Bell Schedule School Calendar Latest Registration News    
Posted on Aug. 16, 2020
The WCHS 2020-21 Registration Guide is ready! Click to access!
Posted on Aug. 16, 2020
August 14, 2020 WRPS School Re-entry Plan for 2020-2021; Parent/Guardian Re-entry Survey; click for more information... 
Posted on Jun. 19, 2020
Please click on the link to see a list of school supplies for Grade 9s and Senior High.
Posted on Jun. 12, 2020
The staff of WCHS recognize that this year has been a challenge for the Grad Class of 2020. Click here  to read a special message that we have for you. Although our festivities did not go as planned,…
Posted on Jun. 12, 2020
Please view our graduation video by clicking here!
Posted on Jun. 2, 2020
Hello Grade 12 Students, Please find attached a number of local scholarships. Look over the material very carefully. If you are not going to post-secondary next school year (ie. you are taking a gap year),…
Posted on Apr. 14, 2020
Resident of County or City Registration: Wetaskiwin Composite High School is accepting registrations for the 2020-2021 school year. If you are new to the City or County of Wetaskiwin, you can find a copy…