Last Days, Last Things
The end of the year is fast approaching. Tuesday, June 18 is the last day of regular classes before exams begin. Tuesday is also the last day to clean out Phys Ed lockers and hand in any outstanding library books. All regular lockers must be cleaned out and textbooks handed in by the end of the student's last exam. We ask that all outstanding student fees be paid in full before June 26. Exam week is from June 19-27. There are no exams on National Indigenous Peoples Day on Friday, June 21.
*Please note that any contents left in lockers after the 27th will be bagged and either given to a local charity or thrown away.
*Any Library books and/or textbooks not returned will be added to the students account.
Final Exam Weeks
The last day of regular classes is Tuesday, June 18. Please see the exam schedule posted on this page for more information on when exams are scheduled. 
June 2019 Final Exam Schedule
Inclement Weather Information for Diploma Exams
For those of you writing diploma exams in the coming days, please make yourself aware of the Inclement Weather Policy attached. Normally, we pay more attention to this during the January diploma writing session when the snowy weather is more prevalent; however, there are still certain weather conditions that may cause some concern.
Bottom line, if you are in doubt of the weather conditions during diploma writing days, please call the school (780-352-2295). We will be available to answer any questions you may have.
Good luck on your upcoming exams! Study hard, get lots of rest and come prepared! We wish you all the best!
Inclement Weather Information for Diploma Exams
WCHS School of Choice Spring Registration
WCHS
Spring Registration 
Out of Area and School of Choice Applications
Wetaskiwin Composite High School is now accepting applications for out of area students who wish to attend WCHS for the 2019 - 2020 school year. Traditionally, this process was completed in the fall, but due to space limitations, all interested students are asked to complete the process before June 24, 2019. Applicants who wait until the fall may not be accepted.    
Please note the following procedures:
Complete the Application for Admission to A School of Choice form
Submit the completed form with all required support documentation before June 24, 2019. This includes a current report card that should indicate grade placement, attendance information, and current course marks. 
Applications will be reviewed by administration and will be approved using the following criteria:

WCHS has an appropriate program for the student applying;
WCHS has room in the class or program; and,
All required documentation has been submitted.
Applications can be dropped off at the school or emailed to deborah.hill@wrps11.ca
If you have any questions please do not hesitate to contact the school at 780-352-2295.
Diploma Exam Prep
Registration 2019-20 Reminder
Registration Verification forms were due back in March. Many students still have not returned their forms. If you need a new form, contact Mrs. Campbell in Student Services.
Registration for the 2019-20 School Year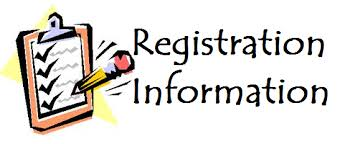 Welcome to WCHS.
If it is your intent to enroll a student in grades 9, 10, 11 or 12 at WCHS for the 2019-20 school year and live within the City of Wetaskiwin or the County of Wetaskiwin, please click on the links below, complete the forms and either email to kathryn.campbell@wrps11.ca or print off and return to WCHS Student Services. If you are new to the Wetaskiwin Regional Public School District, please note that you will need to provide a copy of your student's birth certificate
Revised Registration Form 2019-2020
Tech Responsible Use Agreement
If you live outside of the Wetaskiwin District but would like to choose WCHS for your student's High School educational needs, please click on the link below and complete the form, email it to kathryn.campbell@wrps11.ca or print it off and return to WCHS Student Services along with a copy of your student's last report card that incudes attendance and a copy of their birth certificate.
Out of District Application Form
If  you are emailing the form please follow the instructions below on how to complete a digital signature.
How to insert a digital signature
 Students who are currently enrolled at WCHS, or in WRPS, this process will take place in-house.
Registration Guide 2019-20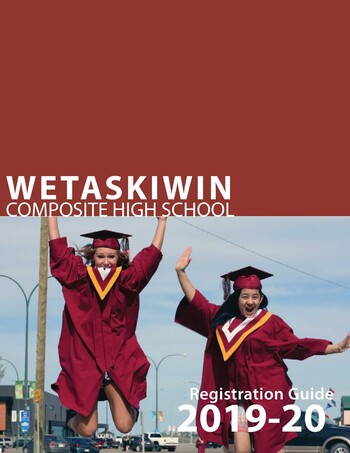 Please click on the links below to explore our 2019/20 Registration Guide:
Summer School 2019
Wetaskiwin Regional Public Schools is pleased to offer Summer School in 2019.
Open to any Alberta Grades 10-12 Student
Students may want to Jump Start their High School experience or simply need to secure this course for graduation.
We will be offering the summer school programs in two separate locations this summer.
VIEW:  WETASKIWIN SUMMER SCHOOL OFFERINGS
VIEW:  MULHURST CAMP SUMMER SCHOOL OFFERINGS

Shed Solutions
Support WCHS Construction students by purchasing a shed or place an order to have one custom made.
All sheds are shingled, sided and complete with soffits
Prices are $30/sq ft
8X8 - $1920+GST
8x10 - $2400+GST
10x10 - $3000+GST
Will also do pet houses, playhouse etc. - call Kelly Kijewski at 780.352.2295 to discuss custom orders.
Bucket Hat Order Form
Don't despair...you didn't miss out on the chance to own your very own Sabres Wear Bucket Hat. Click on the order form and get yours today!
Sabres Pride Wear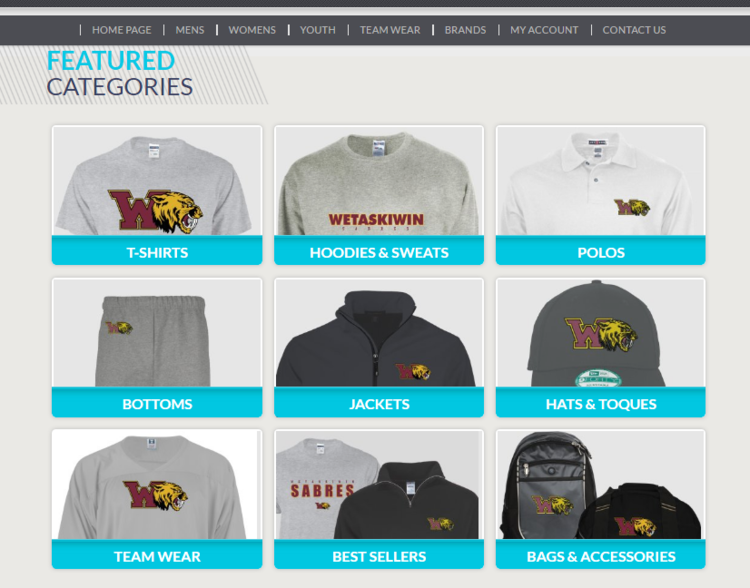 WCHS is excited to offer Pride Wear for staff, students, friends and family on a year-round basis. It is as easy as clicking on the link below and following the directions.
 http://wetaskiwincomp.entripyshops.com/
Division News