Post- Secondary and Beyond
Chatter High- Higher Education and Career Options
Welcome to ChatterHigh!
We believe students select careers and higher education programs based on what they know. 
ChatterHigh students receive a fun, mobile, daily, 10 minute, 10 question, edu-game in the form of a quiz that allows them to research and explore thousands of higher education and career options.
Students have the opportunities to win a variety of bursaries (money for Post-secondary that you don't have to pay back!!) and gift cards. 
Post- Secondary Open Houses and Preview Days
Tuesday, November 3rd, 6-8 pm
Tuesday, November 10th, 6-8 pm
Tuesday, November 24th, 6-8 pm
You will have an opportunity to ask questions to 28 Alberta post-secondary institutions including Colleges, Universities, Technical Institutions, the RCMP, and Canadian Forces. In this virtual booth fair you can inquire about programs, admission requirements, scholarships, housing, and much more!
Nowhere else do you get all these institutions in one place so be sure to take full advantage of this opportunity to plan for your future.
To register for this event please visit https://elaa.6connex.com/event/alberta/student/login and register in the top right corner. You must be registered in order to join and can register in advance of the actual event. Once you are registered you can connect on the day of the event by logging in from the same link.
If you have any questions, please contact Mrs. Armstrong at theresa.armstrong@wrps11.ca
Post- Secondary presentations, Preview Days, Open Houses, and  Application Deadlines 2020-2021
Please open the following link for an ELAA poster highlighting Alberta Post- Secondary important dates at a glance.
Applying for Post-Secondary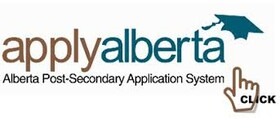 Apply Alberta: This portal allows you to register to all post-secondary institutions in the province of Alberta
Online Transfer guide: The most up-to-date admissions and transfer agreement information. (This is extremely helpful when you are looking at starting at one college and looking to see if your courses transfer to other colleges and universities.)
Scholarships
Scholarships are non-repayable awards given to recognize the high level of excellence a student has achieved in his/her studies. 

Bursaries (Grants) are non-repayable awards allocated on the basis of financial need and without undue emphasis on academic standing.
To be eligible for the Alberta Student Grant for Full-time Students, you must meet the following conditions:
be enrolled in full-time post-secondary studies in a program designated for provincial student aid that is:

a one year program including Open Studies and University Transfer,
an apprenticeship program under the Alberta Apprenticeship and Industry Training Act, or
a graduate-level program
The loan amount you may receive is calculated based on factors including:
the cost of tuition;
your savings/financial contributions; and
your living situation.
ScholarTree is an online platform that helps students pay for their education through scholarships. We help students find and apply for scholarships!!!!
Scholarships Canada is an online platform that helps students access to over 99,000 scholarships worth more than $199,901,581!!! Students create a profile and Schlorarships Canada matches scholarships to the programs you are wishing to apply!
Links to Alberta Post-Secondary Schools
Conference Opportunities
SET Conference: Unleash your Curiosity. Embrace Discovery. Saturday, November 21st, 2020
Please explore the link below for information on a hands-on Conference aimed at women curious about careers in Science, Engineering, and Technology. This is held at U of A normally and this year will be help virtually.
Applications are due November 1st, 2020
The link to Apply
Career Planning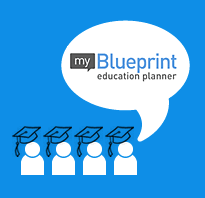 This amazing tool allows students to take a variety of interest surveys, has an in-depth educational planner, easy to use a post-secondary tool that allows you to compare up to 3 different schools with similar programs. There is also a Rutherford calculator and resume generator.
Parents can access myBlueprint also!!! 
Activation code is: Wetaskiwin
The alis website provides career, learning, and employment information that helps Albertans achieve success.
To help you succeed, alis offers information about:
The Government of Alberta works with the Government of Canada to provide employment support programs and services.