Back to all posts
Posted on
Registration Information and School Start-up!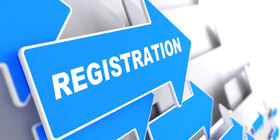 The majority of students in Grades 9 to 12 completed registration in June 2022. Registered students can access the following information on August 24 by logging into PowerSchool:
Student timetable
Locker number and combination
Please note:
Fees can be paid starting September 15th through your Parent PowerSchool Account under School Fees & Forms. Payment methods accepted online are Visa/MasterCard or Visa Debit/MasterCard Debit.  Alternatively, you can pay at the WCHS Office by credit, debit, cash or cheque. 
Textbooks will be distributed on the first day of classes (Monday, August 29).

New WCHS Students Only*:
Students who are new to the area, or who have not registered, can come to the school on the following dates:
Grades 9/10

Monday, August 22 

9:00 am - 3:30 pm

Please complete the online registration form prior to arriving at the school. 

Grades 11/12

Tuesday, August 23

9:00 am - 3:30 pm
*Note: NO timetable changes occur on these days for registered students.
School Start-up
Monday, August 29th - First Day of Regular Classes